Founders
Luis Garay
Co-Founder of Puedo Leer
Board Member
garayluis@hotmail.com
505-2552-4879
Luis was born in Granada, Nicaragua and is now known as one of the best young Latin American illustrators working today. Currently, he works full-time as a children's book illustrator.
Helen Korengold
Co-Founder of Puedo Leer
Board Member
helenkaye2003@yahoo.com
505-8457-8423
Helen is an educator and writer, and a long-term resident of Granada.  She is one of the original founders of the library.
Carol Rea
Co-Founder of Puedo Leer and Operations Manager
Board Member
carolannrea@hotmail.com
505-2552-2848
Carol runs the daily operations of the Puedo Leer activities and many of its projects. Carol is also one of the original founders of Puedo Leer. She has been teaching most of her life and originally visited Nicaragua in the 1960s.
Executive Director
Annaelizabeth Blandón-Cajina
Director of Puedo Leer libraries and programs
annablandon1@gmail.com
505-8581-4955
Originally from Granada, Anna attended Colegio Pureza de Maria in Managua for elementary school, high school in Colorado USA, and Colegio Maria Auxiliadora in Granada, Nicaragua. She later went to work for Los Angeles Public Library and Conill Ad Agency as a Traffic Analyst before returning to her roots in Granada in 2015.
Librarians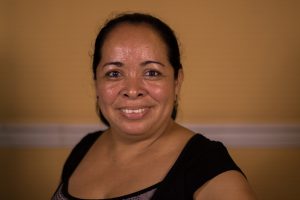 Ivania Mena
Santa Lucia Librarian
Marisela Guadamuz
El Pantanal Librarian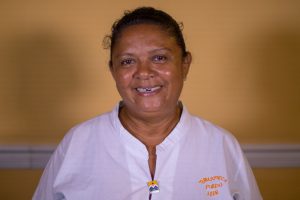 Concepcion Lazo
Librarian
Board of Directors
Damien Hopkins
Board Member
Originally from California, Damien met his wife Xiomara Díaz, from Managua, while the two were in college. Upon completing their degrees in International Relations, they moved to Granada and saw the need for healthy food and a sustainable job generation. The two opened The Garden Cafe on August 13th, 2007 and now have 30 full-time, year-long jobs which positively impact over 100 family members.
Noemi Lopez
Board Member
Noemi and her husband, William, moved to Granada to follow their dreams and contribute to the betterment of Nicaragua by opening up Ciudad Lounge. The New York Times went on to name it the "most exciting restaurant in Granada, Nicaragua". Ciudad Lounge is a model for change in Nicaragua and the pair are excited to be creating and making their future here, as well as helping others be ready for the new Nicaragua.